You might suspect if you're allergic to a specific food or entire food group (hello nuts of all sorts!), that you would save money at the grocery store. Sure, you may be able to bypass whole aisles; or like me, hang your head in shame when you see 'DAIRY' a glow, but between the specialty brands, trendy replacements, and time-saving frozen options, you're bound to drop more cash than you would have otherwise.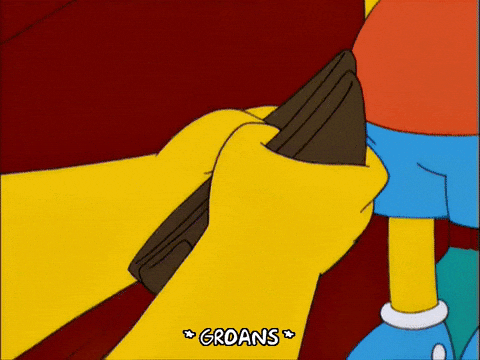 Some studies report gluten-free options as being nearly 160% more expensive on average. "In 2012, researchers with the American Medical Association surveyed 1,643 caregivers of U.S. children with food allergies – more than a quarter allergic to peanuts – and found that those parents spend an additional $4,184 per child annually."
What's a person to do when they're looking to stay on budget and out of the bathroom or emergency room? Here are ten hacks and tips you can try today if you don't want to compromise your budgeting goals and still want to enjoy the food you eat.
Get inspired with blogs and video content.
We're living in a world where every niche has a dedicated online community, countless blogs and Pinterest recipes, and content creators whose livelihood is centered around finding nutritious and savory alternatives for those living with a food allergy.
When I found out I had irritable bowel syndrome (IBS), I quickly turned to the internet for help. Within a few clicks, I became familiar with the low fodmap diet. The diet seems pretty bland and restrictive at first. Thankfully we live in the age of digital influence, and I was introduced to food bloggers specializing in a low fodmap lifestyle.
A few favorites to get started:
@DishyDeets If you're vegan by choice or circumstances, Delali has a healthier, vegan-friendly option that will have you forgetting your love affair with cheese or meat
@TheSavvySpoon This Cali girl in Texas is a Pilates instructor who is always whipping up yummy comfort food that will treat your body good
@KarlijnsKitchen If you're on a low fodmap diet, you'll find delicious, easy recipes with this specialty blogger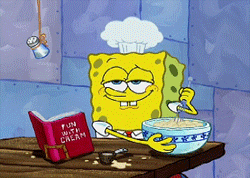 Meal plan and meal prep
We all know meal prepping is a budget-friendly hack, especially if you're looking to lose a few pounds or follow a new diet. But how many of us ditch our meal prep for takeout because leftovers just don't hit in the same way. (Guilty.) Here's where meal planning comes in.
After getting inspired by food bloggers and content creators, sit down and design a menu that you find tasty. If you're lactose-free or being told to eat a plant-based diet by your healthcare provider, research recipes of your favorite dishes and find easy alternatives. For example, you may love nothing more than a juicy, medium-rare burger with truffle fries. Rather than force-feed yourself vegetables or splurge on Beyond Beef patties, source a new recipe for black bean burgers. Most of your ingredients are going to be in the canned food aisle, and you always spice it up with paprika and herbs for an added kick!
Skip the name brand replacements
We know it's tempting to buy the fancy replacement brands you find at your favorite restaurants. But here's a hack: if you begin to have it every day, it's no longer going to feel special, nor will it be cost-effective. Most grocery stores have great allergy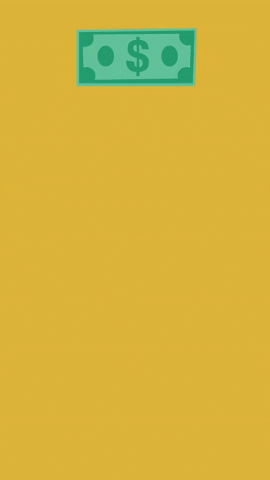 The freezer is your friend
Whether you're getting creative due to allergies or not, your freezer is your best friend when eating well on a budget. Hot dishes make their way into trash cans or spoil in the back of the fridge, essentially serving as money down the drain. When prepping planned meals or if you have more food left after dinner, put your extra food in an airtight container and send it to the freezer. (Pro tip: Be sure to know how long the food should be kept in the freezer and make a note on the outside of the container.)
Cooking at home
As simple as it sounds, millions of young professionals skip the most plausible step in budget-focused dining. Most Americans today are spending $3,000 per year on dining out. And if you live in a larger city or love the hassle-free advantage of picking up a to-go order, you could be spending much more.
Cooking at home also means you're in control of what is and isn't going into your dish. I've had the unfortunate experience of having a cook forget the details of my 'complicated order' and paid the price in stomach pains. And if the thought of cooking gives you more stress, there are plenty of meal delivery services like Freshly.
Scout for sales
When you're sitting down to meal plan, take the extra step to see if anything is on sale at your local grocer. Checking for sales will not only result in you scoring some great deals; you'll also get seasonal produce that you can freeze for later. (See, I told you freezing is your friend.)
Buy in bulk
While you're stocking up on sale items, be sure to buy in bulk. The common frugal living tip is also environmentally friendly. Trent Hamm for U.S. News shares, "Most bulk purchases have significantly less packaging per use than smaller purchases have. For example, jumbo packs of toilet paper are covered in one layer of plastic wrap, whereas individual smaller packs have just a few rolls covered in plastic." However, experts caution shoppers from purchasing the following in bulk: milk, eggs, fresh produce, packaged snacks, and coffee beans.
Living with food allergies can present unique challenges, but it doesn't mean you're sentenced to a life of dull meals. If you shop and cook with intention, you'll be able to enjoy amazing meals and save money in the process.
INCOME INSURANCE
Protect your income from injury and illness.
From quote to policy in minutes!