You've finally got the ball rolling and struck out on your own. This is where the fun begins as your own boss, but it also means there's plenty of hard work in your future to make your new insurance agency a success.
If you've worked in the insurance field for some time, you'll know that your book of business is always changing. Clients come and go, so keeping your prospect list full of interested people is essential to compensate for any turnover and grow as a company.
So how do you convert those prospects into happy, paying clients? It all comes down to the pitch. We're here to walk you through some of the key pieces that you'll want to include in every sales meeting, along with giving you a handy template to get those conversations started.
First things first, where can you find leads?
Prospects are everywhere, you just have to find them. Whether it's your neighbor across the street that you wave to as you collect the mail or the owner of the hardware store in town, people in your everyday life will likely need insurance at some point. And when they do, you want them to know exactly who to come to for help.
It's important to remember that building relationships with potential customers should be the foundation of your business. Don't go in with the hard sell on cold calls straight away. Instead, invest time in getting to know other local business owners and insurance agents in your professional network.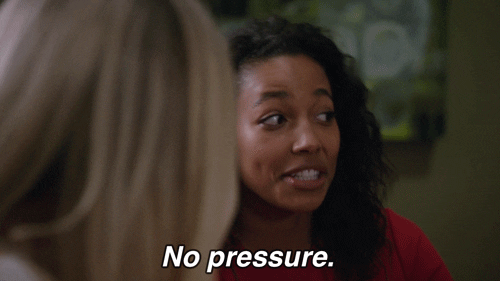 Stay in frequent communication without always promoting what you offer. The key here is to be available when those people need your services. No one wants a slimy salesman pushing a product that they're unsure if they want or need. But with a strong, trusting relationship in place, you're more likely to see prospects moving ahead with a policy when they're ready.
Relationship building and communication should be a priority in building your agency's pipeline, but don't forget about more proactive forms of marketing too.
Hopefully, when you set up your insurance agency business, you put together a website with details on what you offer and how to contact you. If not, now is the time to get one up and running.
The same goes for business cards. They don't need to be anything fancy. Find an online template and have 50-100 printed so you always have a few on hand to carry with you. You never know who you might strike up a conversation with when you're out and about.
Mastering the (delicate) art of the pitch
Once your leads have a foot in the door, you still need to tackle the biggest part of the sales process: actually pitching your insurance services.
When you're new to the industry, this can feel a little daunting. But when you develop a structured pitch that you can adapt to any situation, you'll soon build confidence, close more deals, and see more prospects coming down the pipeline.
Lead with background details
Before you dive into the business chat, get to know your prospects and share some details about yourself. Like any good relationship, the building blocks are the most important part and go a long way in securing trust and understanding.
Start simple. Ask them how their day is going so far or if they have any fun weekend or evening plans. Did your client walk in with a baseball cap or sweatshirt for a particular sports team? Use that to spark a conversation.
The goal here is to make your prospect comfortable and create instant rapport between the two of you. Your client is likely a little nervous and probably doesn't want to chat about insurance beyond the necessities, so get the meeting off to a good start with some casual chit-chat.
From there, you can lead into some more specific details about who you are and what you do. They don't need to know your whole life story, but a few key pieces of information about your professional background and credentials are helpful.
This can be a good time to introduce your elevator pitch, or you can leave this for later if you need to gather a bit more information from the prospect first to tailor your response.
An elevator pitch template
The goal of an elevator pitch is to share what you do and how you can help in less than a minute. The key points you want to cover are:
Who you are
What you do
What your unique sales proposition is
A question for your listener
For a new insurance agent, an elevator pitch during a sales meeting could look like:
"I'm [name], and I work as a disability insurance agent for entrepreneurs. My clients are typically looking to protect their income in case of a medical emergency or unexpected health issue. As a business owner myself, I know just how important it is to have that financial safety net.
Navigating insurance premiums and deductibles on top of the other daily responsibilities you have can definitely be challenging, so I'm here to answer any questions and find you the right policy to give you that financial peace of mind should the worst happen.
So let's start with this: What would you say is your biggest concern over not being able to work for any length of time?"
Discuss the problem and the solution
For this part of your pitch, you need to sit back and let the client do most of the talking. Seems counterproductive when it's your pitch, right? But this is actually a critical part of the sales process. You need to know what exactly the customer is trying to fix in order to present the right solution to them.
If the prospect is reluctant to talk, use open-ended questions (so they can't just reply "yes" or "no") to get to the heart of their problem. When the conversation turns back to you, restate the issue that they're having in similar words. This mirroring technique has been psychologically proven to encourage empathy and, as a result, trust.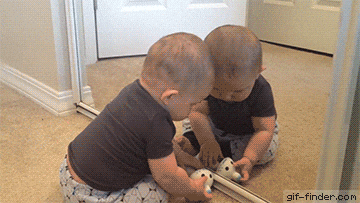 If you have examples of previous customers you've worked with in a similar situation, this is a good time to bring in a story or two to reinforce your expertise in this area of insurance. From there, it's time to introduce possible solutions.
Always keep in mind that people aren't looking to buy a specific product (in this case, an insurance policy) just because. They're looking for help fixing their problem and are willing to pay for the convenience of having someone else solve it for them.
Don't stop there, though. If you can, try to solve problems that the prospect doesn't even know they have. This is why asking questions after your initial introduction is so important. The key details are in those answers for you to pull out and weave throughout your pitch.
Be specific about what you offer
Even if you're working from a strong foundational relationship with a prospect, they still need to know that you're the right person to help them.
Be clear about what services you do and don't offer. Being a "jack of all trades" may seem like a great idea to get your new insurance agency up and running, but you should only be selling policies for the type of insurance that you're comfortable with.
If you can't confidently speak about life insurance or auto insurance, that won't make your prospects feel at ease and they're more likely to look somewhere else. You certainly don't have to niche down to one particular type of insurance. But whichever industries you choose to serve, make it clear upfront what you can and can't help prospects with.
Focus on educating over selling
At this point, your conversation is heading towards its conclusion and, hopefully, a sale. But instead of bringing out every insurance option you offer, put your consulting hat on and turn your pitch into an educational opportunity.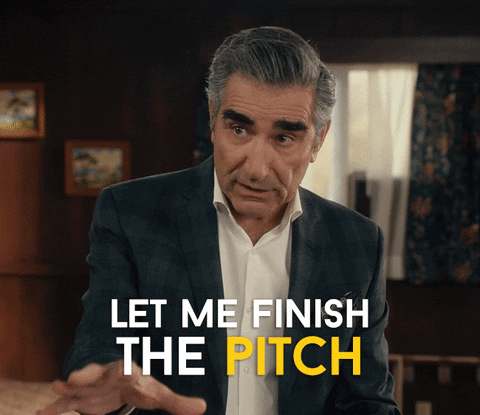 It may feel odd to not close your pitch with a big sales speech. And as much as your prospect is sitting in front of you knowing that this is a sales meeting, they still don't want to feel as though they're being sold to. It all goes back to making your pitch personalized and helpful, rather than coming across as pushy and insistent.
Ask your prospect if they have any questions about the information you've presented so far and go over a few real-life-scenario examples in simple terms for each of the policy options they've expressed interest in.
Before they walk out the door, whether or not they move forward with a policy that day, your prospect should always feel that every decision made has been theirs. You're simply there to guide them with recommendations.
Become the go-to insurance agent in your area
Your sales and marketing process will change over time. Don't worry, that's natural. But having a well-rehearsed script to get your prospective client conversations started will help to overcome any awkwardness, especially when you're just getting started.
Soon you'll feel confident in your pitching skills and that'll be reflected in the deals you close. Happy customers will start making referrals to their friends and, soon, your pipeline will be full of prospects waiting to work with you.
INCOME INSURANCE
Protect your income from injury and illness.
From quote to policy in minutes!