There are a hundred reasons why living in New York is great. Whether you're in the heart of Manhattan or call upstate home, it's one of the most beautiful and vibrant locations on the east coast. There really is something for everyone.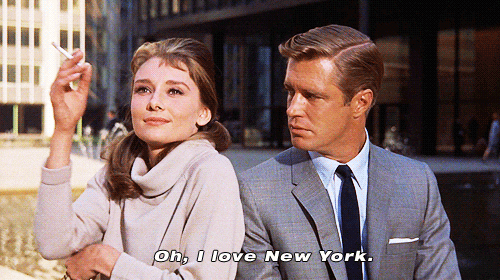 But did you know that New York is one of only a handful of states that requires employers to provide disability insurance to their workers? Even if you've been living in the Empire State for decades, you might've never known that you're covered if you haven't had to deal with an unexpected illness or injury.
We're here to give you the rundown on everything you need to know about New York state disability insurance, including what it is, why it matters, and the kinds of benefits you could be entitled to as a resident.
What is state disability insurance?
Before we jump into the NY-specific details, let's first take a look at what exactly state disability insurance is.
In most states around the country, employers have no obligation to provide their staff with any form of short-term disability coverage that will help to support them financially if they become injured or ill outside of work. These types of medical issues usually keep employees off work for only a few weeks to several months, but they need a way to pay their bills in the meantime. Individuals will often take out their own private short-term disability coverage to keep themselves afloat if something should happen.
There are, though, several states where there is a legal mandate for employers to at least offer the option of disability insurance to their workers. These states include:
California

Hawaii

New York

New Jersey

Rhode Island
These are currently the only states where this is applicable and state insurance coverage is regulated by governing boards for approved insurance providers. Employers in these states can either choose to use one of these state-authorized carriers or self-insure their employees.
A quick side note: state disability insurance is used for accidents or illnesses that happen when an employee isn't on the clock. For anything that occurs during a shift or the normal workday, employers should all have workers' compensation insurance to cover those types of situations.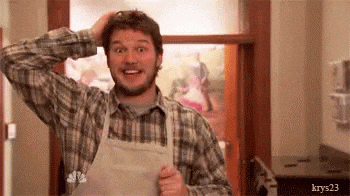 It's also important to remember that New York state disability insurance is short-term coverage. Long-term insurance for permanent or semi-permanent disability would still need to be covered by the individual.
How NYC disability insurance impacts workers and business owners
Whether you're in NYC or living elsewhere in the state, eligible workers are able to claim disability benefits to replace the income that they've lost thanks to an unexpected illness or injury.
Unemployed workers may also be eligible in some circumstances and can use disability benefits to replace their unemployment insurance benefits. Pregnant workers who become disabled during maternity leave can collect benefits once certified by a physician or nurse-midwife.
You might be wondering where the money is coming from to fund these programs and that's a great question. As part of the state law, covered employers are required to pay into the program as part of their business taxes, but they can also make a contribution from their employees' paychecks to offset this.
The current New York state disability insurance withholding for employees is $0.60 per week, which means that your employer cannot take anymore than this amount from your weekly paycheck to cover the state disability benefit. If you're working more than one job with combined wages of $120 a week or more, you can ask each of your employers to adjust their withholding proportionately, but the total across every job that you have cannot be more than $0.60 per week.
If you're operating as a business owner, it's your responsibility to ensure that these withholdings are being made for all of your employees. Even if your business is you and one other person, you are still considered a "covered employer" by state law and are required to comply with these mandates.
Domestic employees such as nannies and personal assistants are also covered under this law, so even if you don't consider yourself to be a business owner, you could still be liable. If you pay anyone as an employee, there's a good chance you fall under this legal umbrella.
What are disability insurance NY benefits?
You should always check with official state sources for the current benefits as these can change over time. But as of now, eligible employees are able to claim up to 50% of their average weekly wage for the previous eight weeks worked, but no more than a maximum of $170 per week.
Benefits are paid out for up to 26 weeks after a seven-day waiting period and all payouts are still subject to Social Security and Medicare taxes, but not income tax. For unemployed or pregnant workers who may be eligible for other state benefits, you would not be able to claim both New York state disability insurance and either unemployment benefits or Paid Family Leave benefits at the same time. The total combined benefit period can be no longer than 26 weeks for any combination of benefits in a 52-week period.
To qualify for benefits, individuals must currently be under the care of a physician, psychologist, nurse-midwife, chiropractor, podiatrist, or dentist. Certification must be provided when you file a claim to ensure that you meet the eligibility requirements.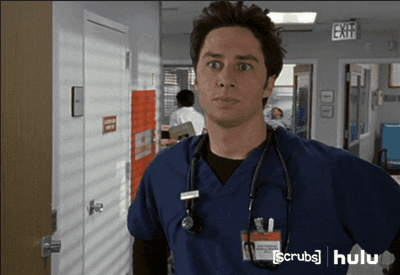 Exemptions that you should know about
Most employees in traditional workplaces and with regular schedules should be covered by the state law, but it's always best to check with the Workers' Compensation Board to confirm as there are some occupation-specific and scheduling exemptions that mean any claim for benefits will be rejected.
If you quit your job voluntarily, you may no longer be eligible. Members of the clergy or religious orders, teachers in nonprofit institutions, individuals receiving charitable aid in exchange for work, and volunteers for nonprofit organizations who do not receive compensation are all exempt from the state disability benefits rules.
Students who may be working part-time during the school year or during vacation time are also not eligible for benefits, so long as they are regularly enrolled in a K-12 school during the daytime.
Individuals working as independent contractors (like freelancers or entrepreneurs) and having no employees are not eligible, as you have no covered employer to ensure you. Just as you're considered a separate entity by the IRS for tax purposes, you also are for state disability benefits.
There are always alternatives to New York state disability insurance
Regardless of your status as a covered employee, a freelancer making your own way in the world, or a business owner building your own empire, knowing that you're financially covered in some way should the unexpected happen is peace of mind that you can't find anywhere else.
If you're not eligible for state disability benefits or just want to supplement be extra careful, there are plenty of affordable options out there to safeguard your earnings.
Here at Asteya, our disability income insurance (as we like to call it) is there to keep your family and hard-earned income protected. Apply today for a hassle-free no-exam disability insurance policy.
INCOME INSURANCE
Protect your income from injury and illness.
From quote to policy in minutes!