The day that you're handed the keys to your very own home is one of the most exciting moments in life. In fact, homeownership has been steadily on the rise since 2016, with nearly 66% of Americans now living in properties that belong to them.
Paint swatches litter the walls, moving boxes are piled high, and plans are drawn up for converting the pokiest rooms into an open plan layout that would make Chip and Joanna proud.
But there's also the unfortunate downside of being entirely responsible for your new home: every single bill is coming straight to you.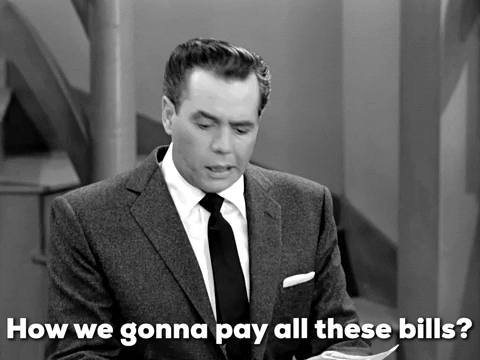 In a perfect world, that wouldn't be a problem. You've probably been paying most of your bills for your rental before this and, in many cases, a monthly mortgage payment can be significantly lower than rent for the same square footage.
Sadly though, the world isn't perfect and 25% of us will be out of work for at least one year before we reach retirement age. No work means no income, so who's going to be taking care of those expenses if the worst should happen? That's where having mortgage disability insurance can help.
We know that keeping a roof over your and your family's heads is always going to be your top priority, so we're here to walk you through everything you need to know about disability insurance, how to protect your mortgage payments, and how preparing now can mean one less stress on your plate should you find yourself facing the unthinkable.
What is mortgage disability insurance?
Like other forms of long-term disability insurance, mortgage disability policies are there to support you in the event of an illness or injury that prevents you from working. You'll pay a set monthly or annual fee (called a premium) to your provider in exchange for coverage that you can claim against if you need to receive the payouts or benefits.
Before taking out a policy, it's important to understand how mortgage disability insurance differs from mortgage life insurance. In most cases, life insurance claims can only be made if the policyholder has died and the family needs additional support to make the monthly house payments.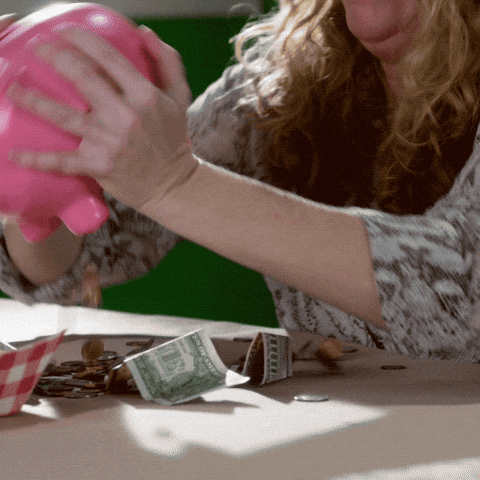 Disability insurance, on the other hand, is to cover your mortgage payment should your illness or injury leave you disabled and unable to work. Be sure to read the fine print about the benefit period to understand how long your insurance policy will provide payouts and any clauses that may impact the type of work you can do during your claim period.
What can mortgage disability insurance be used for?
Where mortgage-specific policies differ from other long term disability insurance is that the benefits can only be used to support your monthly mortgage payment.
Unlike generic long term disability policies that focus more on overall income protection, you won't be paid out based on your pre-disability earnings and funds can't be used to cover any other living expenses like groceries, student loans, utilities, or even medical bills.
Long term disability insurance will typically pay out around 60% of your pre-disability income to help you cover those additional costs. With mortgage insurance, that's not the case. You'll only be eligible to receive the exact amount to cover your mortgage payment each month. As the benefits are so tightly controlled, you likely often won't even see this money hit your bank account at all—it'll be sent directly from your insurance provider to your mortgage lender instead to cover both the principal payment and any interest.
Another crucial point to mention is about moving while receiving disability benefits. Can you buy a house on disability? Well, it's a little complicated. If you're insured and receiving benefits from a general long term disability policy, then you can do whatever you want with the funds you receive.
However, if your disability policy is tied directly to your mortgage (as is the case with mortgage disability insurance), then keep in mind that your benefits can only be used for your existing mortgage payments—and not purchasing a new home.
Additionally, it's important to note that you might struggle to get money from a lender to purchase a home while you're receiving disability. Banks typically like to see that you have a reliable stream of income outside of disability benefits, meaning you could be rejected as part of their underwriting process.
How much does mortgage disability insurance cost?
As with all forms of disability insurance, how much your monthly premium will cost is dependent on a number of different factors including your age, health, occupation, and, in this case, the total amount of your mortgage loan left to pay. Since the benefits are limited to only one type of living expense, this can also make mortgage insurance cheaper than a wide-ranging income protection disability policy.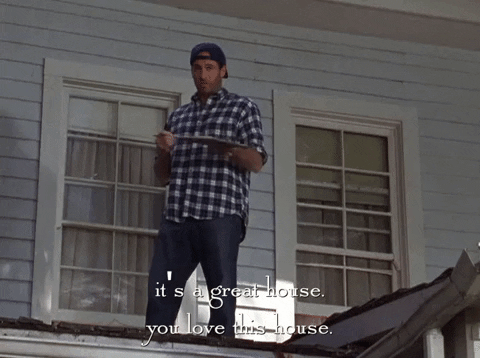 If you're in good health and still fairly young, you can expect to pay a significantly smaller premium than someone approaching retirement age. There's also a good chance that, when you're younger, you'll be living in a smaller and less expensive property than an individual with a lengthy career and a larger home to show for it. As your mortgage loan amount will be smaller, your premium likely will be too.
While a basic mortgage disability policy will probably be enough to cover you, there are additional riders and clauses that can be added for an additional cost. A mortgage-related expenses rider can be a helpful addition if you live in a development with a homeowners association fee or if you hold any money in an escrow account to pay your yearly real estate and local school taxes or homeowners insurance.
Since many of those fees are often wrapped into a monthly mortgage payment, it's easy to forget about them. But most mortgage-specific policies won't include these and will only cover the principal and interest, so factoring in these extra expenses upfront can be useful.
Why do you need mortgage disability insurance?
Now that you have a better understanding of what exactly this type of insurance is for, you might be wondering if you even need it at all. In short, if you own your home and don't have any other long term disability insurance, you should be seriously considering it. After all, your mortgage is likely the largest monthly expense that you have and you need to be sure that you have a safety net to pull from in unexpected circumstances.
Who can benefit from a mortgage-specific disability policy?
If you work in a particularly risky occupation like construction, aviation, or farming, getting any kind of disability insurance can be quite a challenge. This can become even more difficult if you're a freelancer or self-employed with variable income, and the same is true for individuals with pre-existing health conditions.
When insurance policies go through the underwriting process, there are certain red flags that a provider will be looking for. Essentially, they're looking for clues as to how likely you will be making a claim. If you already have health conditions or job duties that could lead to a disability, that can mean an instant no.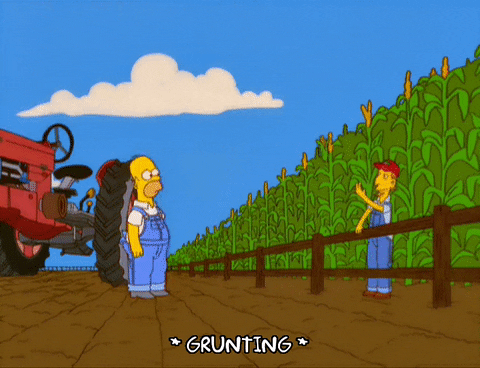 But because the benefits of these policies are so narrow, you'll often find that the qualification requirements aren't as strict as with other long term disability policies. If you're seeing no success in taking out more generic disability insurance, a mortgage disability insurance policy can be the best alternative.
When is a long term disability policy a better choice?
You may be thinking "why can't you just get a regular long term insurance policy?" You absolutely can. In fact, that may be a better option for you if you need coverage for other living expenses beyond your mortgage or need a fixed benefit amount for the whole payout period.
Mortgage policy payouts generally decrease over time as your loan amount gets smaller, so if you're close to paying off your mortgage or have any form of home equity loan, you should look into a traditional long term disability insurance policy.
There's also nothing stopping you from taking out multiple kinds of policies to cover you for different needs. You'll never be able to replace 100% of your pre-disability income across the board, but since mortgage insurance is tied to your loan amount, tag-teaming this with a long term policy could be a good solution for your situation.
Protect your family's biggest asset from the unexpected
None of us want to think about our lives being changed by an illness or injury, especially as business owners without a corporate safety net.
But being prepared could mean the difference between getting you back on your feet and losing the home you've worked so hard to own.
Build your financial buffer and apply today for "no exam" disability insurance from Asteya.
INCOME INSURANCE
Protect your income from injury and illness.
From quote to policy in minutes!