Maybe you're fresh out of school and kicking off your career. Or, maybe you've been working for a while and are thinking about making a major career shift. Either way, selling disability insurance is a great choice if you're looking for a flexible career path that you can really make your own.
In fact, becoming a disability insurance agent can quickly turn into a lucrative option for both new and experienced job seekers. The average salary of an insurance agent in the US is $74,272 (that's higher than the national average by nearly $20,000) and the industry is expected to grow by more than 5% over the next 10 years.
But before you start printing some shiny new business cards and searching for your first clients, there are a few crucial steps that you need to take before you can start selling disability insurance.
Feel overwhelmed? Don't worry—we're here to show you exactly what to do to go from a policy novice to the go-to agent for disability income insurance.
Learn all about disability insurance
You've decided that selling insurance is the job for you, but especially when you're just getting started it can be helpful to specialize in a certain insurance area—like disability insurance.
Disability insurance is a fulfilling niche that's also ripe with opportunity for agents. When one in four of today's 20 year olds have a chance of becoming disabled at some point before retirement, there are plenty of potential customers out there who really need to consider income protection insurance for their own wellbeing.
But in reality, there are hundreds of thousands of people who are taking a big risk and not protecting their hard-earned cash with this type of insurance. Research by LIMRA puts the number of people with this type of insurance at around 14%.
Sure, some might have a bank account full of emergency funds to cover them in case of an unexpected illness or injury. Sadly though, most probably don't have enough to get them beyond a few weeks out of work.
So why are so few people taking out policies as a financial safety net? According to the research, it all comes down to a lack of knowledge–only one in five Americans feel adequately informed about the insurance options available to them.
That's where you come in. To become a pro at selling disability insurance, you need to know the ins and outs of the industry as best you can. After all, it's your job to fill in those knowledge gaps for your clients.
Answering questions about different plans and policy options will be a significant part of your role as a disability insurance agent, so you need to be prepared to share information like:
What disability insurance is and why having a policy can offer some security if you're faced with an unexpected illness or injury and are unable to work for a period of time.

What policy options are out there with different carriers (if you're working at a brokerage rather than a specific carrier).
Which medical conditions are covered by different disability insurance policies and, crucially, which ones aren't covered.
How much you your clients can expect to receive in payouts if they need to make a claim.
Learning all of this information isn't a checkbox that you can simply tick off and move on from. Working in the insurance industry means that you'll need to keep up with any national or state regulation changes that could impact policies, or anything that carriers may change within their own businesses.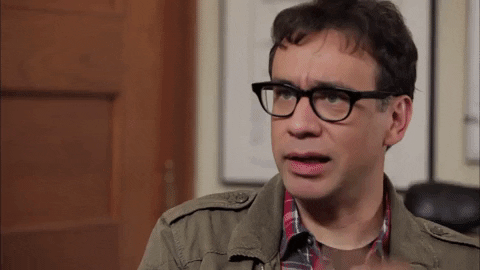 It may seem daunting to face this level of detail when you're first getting started, but like with any job, you'll quickly pick up new snippets of information as you progress through your work. Soon you'll be handling prospective client calls with confidence and not needing to reference your notes quite as often as you once did.
Get certified as an insurance broker
Here's some good news: You don't need a college degree to start selling disability insurance. Instead, you'll need to pass an exam in the state that you live and work in so that you can obtain your insurance broker license.
There's also a background check required and continuing education fulfillments that you must complete in order to keep and renew your license every couple of years.
Check your state requirements
Every state has its own rules and regulations that you must follow to become a licensed insurance agent.
They're all fairly similar in requiring an exam to be taken before applying for your license, but there are differences in other requirements like fingerprinting and the number of hours of pre-exam training that you need to complete.
Alaska, Hawaii, Maine, and Vermont, for example, are some of the states that don't require any pre-exam training. Others like Colorado, Florida, Indiana, Mississippi, and New York can require anywhere from 20 to 200 hours of training ahead of taking your license exam, depending on the type of insurance you're selling.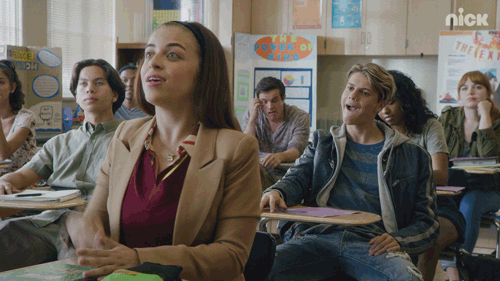 Always check the insurance code and Department of Insurance for the state you want to work in before scheduling your exam and to find training courses in your area or online.
The good news is that you are legally allowed to sell insurance in more than one state. But this does come with a catch. There's no single license that allows you to sell insurance in all 50 states, so you'll need to apply for a "non-resident insurance license" in each state that you plan to work in if that's different from the state that you live in.
Since each state has their own licensing rules, you'll need to abide by those of each state that you plan to be licensed in. That usually means multiple exams and proving that you're working on your continuing education each time you want to renew a state license.
Study for and take your state exam
You'll need to be at least 18 years old in order to take the exam, but you can start prepping as early as you like. There are courses that you can complete online to help you study for your licensing exam.
You should also check with your state authority on any records you need to keep to prove your study hours before taking your licensing exam.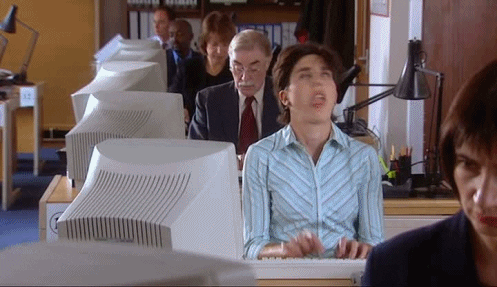 If you're planning to work in multiple states, it's best to study for and take one exam at a time. There's a lot of information to keep track of, so concentrating on just one exam will improve your chances of passing the first time.
You can then move onto the next state exam, or another type of insurance if you're interested in selling more than just income insurance. Once you've passed your exams, you can apply for your state license and then you're ready to work.
Contact insurance companies you want to work with
When you're new to the insurance industry, branching out on your own as a freelance insurance broker is probably not the best solution. You'll want to have several years of work under your belt so that your prospective clients know that you're a knowledgeable and experienced agent. That means working at an existing insurance agency is the best place to help you build your new career.
You don't have to wait until you're a licensed agent to start applying for entry-level jobs, though. Many agencies will hire people before they take their state exam, and some will even help cover the costs of your study materials and testing.
It's also a good idea to look at different agencies that you're interested in working for as early as possible, as some may have their own requirements for qualification in addition to your state license.
Although most states don't require a bachelor's degree, some agencies prefer their employees to have one when hiring for new positions.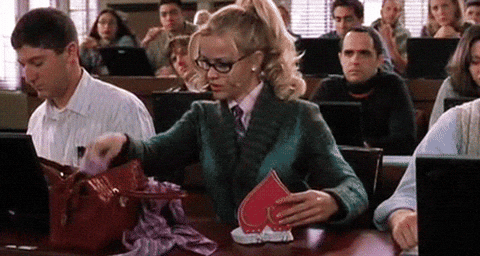 Degree programs like business, finance, or economics are typically preferred from new insurance agents looking to work at an agency. Some colleges even offer risk management and insurance courses specifically, so these are excellent additions to have on your resume.
From there, your career direction is entirely up to you. Working with a small, local brokerage is going to be a different experience from spending time in a regional office of a national carrier, so try a few out and see which option works best for you and the type of career you want to have.
After a few years of experience, you might feel ready to branch out on your own and set up your own insurance agency or work as an independent agent.
Look ahead to a bright future as an insurance agent
Insurance is a growing industry, and an important one too. There's nothing quite like the rush that comes with knowing that you've helped someone safeguard their future against unexpected medical problems.
It may seem like a long road ahead when you're just starting to think about selling disability insurance. But by following all the steps above, you'll be well on your way toward a new and fulfilling career path.
INCOME INSURANCE
Protect your income from injury and illness.
From quote to policy in minutes!