That time of year is rolling around again. The smell of pumpkin spice or peppermint lattes drifting through the crisp air, holiday music on every radio station…and, oh yeah, decisions to be made about your health insurance for the next 12 months.
While it may not be the most exciting item on your to-do list, taking care of your medical coverage and benefits before the end of open enrollment is essential.
To help you prepare ahead of open enrollment season, this guide will walk you through everything you need to know so you can make the best healthcare decisions for you and your family once sign-ups begin.
What exactly is open enrollment?
Whether you're on an employer-sponsored plan or taking out health insurance privately via the Affordable Care Act (ACA) marketplace, you'll go through open enrollment. This is a period of a few weeks during the fall and winter each year when you can make changes to your health insurance coverage or switch to a new plan.
As open enrollment only lasts for several weeks, you need to make sure you complete your coverage applications before the window closes. After this, you'll be more limited in what you can do when it comes to plan changes if you don't qualify for an exemption. The health insurance market is always changing so, even if you've been through this before, you should take some time to review your options carefully. You should always compare plans before making a final decision as benefits will vary from plan to plan.
Working with a dedicated agent or broker is a smart move, no matter how often you've done open enrollment on your own. They can fill you in on what's different this year and how to find the most cost-effective plan for your needs.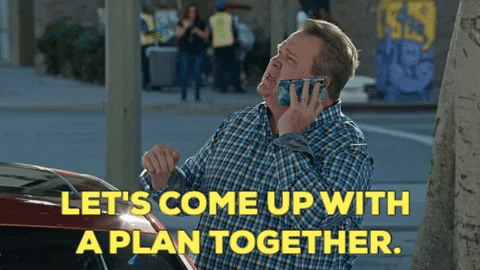 When is open enrollment in 2022?
For marketplace healthcare coverage, open enrollment starts on November 1, 2022 and ends on January 15, 2023.
If you want your plan to start on January 1, you'll need to have your application submitted no later than December 15. Any changes made after this date, but before the deadline, will start coverage on February 1.
Some states have their own schedules and offer longer open enrollment periods for their residents. Currently, states with longer open enrollments are:
California: November 1 through January 31

District of Columbia: November 1 through January 31

Massachusetts: November 1 through January 23

New Jersey: November 1 through January 31

New York: November 1 through January 31

Rhode Island: October 15 through December 31, 2023
More importantly, a handful of states have shorter open enrollment periods. These are:
Idaho: November 1 through December 15

Maryland: November 1 through December 15

Minnesota: November 1 through December 22
For employer-sponsored medical plans, open enrollment dates are set by the insurance provider and the company.
While they usually coincide with the marketplace dates, most are only two or three weeks long and end before the middle of December to ensure coverage begins on January 1 for enrolled employees. Check with your human resources team for more information about when open enrollment is at your company.
Are there any exceptions to this timing?
Yes. If you have a qualifying life event, you're able to make changes to your healthcare coverage at that time as part of a Special Enrollment Period (SEP). This period is open to you 60 days before or 60 days following a qualifying event.
Big life changes like moving to a new state or county, adding to your family, marriage or divorce, or losing your coverage due to a death in the family all make you eligible for changes outside the standard timeframe.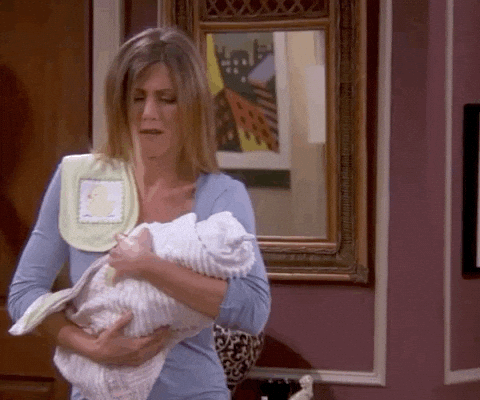 You'll also be able to make changes if:
You lose health insurance for any reason (except not paying your premiums)

You turn 26 and lose coverage through a parent's plan

You lose your job and the health insurance you have with that company

You become a U.S. citizen

You're released from incarceration

Your qualifying spouse retires or changes employment and you lose existing coverage as a result
For low-income individuals and families who earn a maximum of $19,320 per year for individuals or $39,750 for a four-person family, you can enroll in an ACA plan at any point in the year. Your coverage will then begin on the first day of the following month.
What if I already have health insurance?
As long as your current plan is being offered again for the following year, you can keep the same coverage. You may not have to do anything if you're on an employer-sponsored plan but check with HR.
For ACA coverage, you may also be able to roll over your plan to the next year. In most cases, though, you'll need to reapply during open enrollment, even if nothing is changing in the plan itself.
Talk to your insurance broker to ensure there aren't any small changes you should be aware of, like your current doctor leaving the network or medications no longer being covered. This could make your healthcare costs more expensive if you don't make plan changes during open enrollment.
What do health insurance plans cover?
Under the ACA, medical insurance providers in all states must provide coverage for a standard set of health benefits. Your coverage can't be denied due to preexisting conditions under this plan, but could be denied on private plans.
ACA plans must cover:
Emergency services

Hospitalization

Maternity and newborn care

Mental health and substance abuse support

Prescription drugs

Rehabilitation services

Lab tests

Preventative and wellness care

Dental and vision for children

Outpatient services, including chronic disease management
How much do plans cost?
ACA plans come in four different tiers: bronze, silver, gold, and platinum. The higher plans mean you have lower out-of-pocket costs for your actual medical care, but they'll come with the highest annual premiums.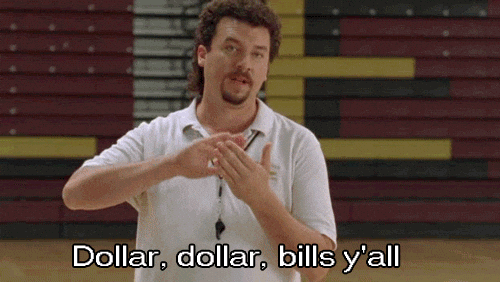 Platinum plans, for example, have individuals pay 10% of the costs, while the insurer pays 90%. Bronze, though, means you pay around 40% and the insurer pays 60%.
Every state will have a slightly different rate but, for 2022, the average Bronze premium was $329 per month, with average Gold plans costing $462 per month for individuals. The maximum out-of-pocket costs for the year are $8,700 for individuals and $17,400 for families for any in-network medical care.
If you're on a low or moderate income, these prices will be adjusted through subsidies or health insurance tax credits. You could pay as little as $30 for a Bronze plan if you earn $30,000 per year.
What about FSAs, HSAs, and HRAs?
Pre-tax health savings accounts are a great way to make your healthcare more affordable. With the funds in these accounts, you'll be able to pay for medical appointment copays, medications, and even some dental or vision care.
There's also no income tax charged on these funds, so any amount you contribute will be deducted from your taxable income for the year. That means bigger tax savings for you come the spring!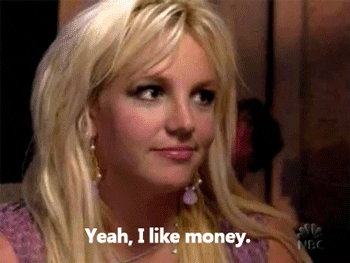 For any costs not covered by your health savings account, income insurance can help you to pay for medical bills or everyday living expenses that come along with you being off work for a period of time.
Health Savings Accounts (HSAs)
HSAs are only available to people with high deductible healthcare plans (usually Bronze or Silver under the ACA) and can be used with both marketplace and employer-sponsored plans. You'll own all of the funds within the account, even if you move to a different employer.
HSAs only cover preventative care before your deductible, but the money in your account can be carried over from year to year so you won't have to worry about losing any funds by December 31 if you haven't used them. There are contribution limits, though. As an individual, you can add $3,650 each year, or $7,300 if you're on a family plan.
Flexible Spending Accounts (FSAs) and Health Reimbursement Accounts (HRAs)
FSAs and HRAs are typically not available under ACA plans as they're employer-sponsored and owned. With an FSA, there are no restrictions on the type of health plan to be eligible for this type of account, but HRAs are only available for people with high-deductible plans.
Funds in your FSA won't roll over from year to year, so you'll need to make sure you use everything before December 31 or you'll lose whatever is in the account. The current maximum contribution limit is $2,650 for individuals and $5,300 for families.
HRA balances can be rolled over, much like with an HSA. But there's no contribution limits for you to think about, as this is fully funded by your employer. It doesn't operate in the same way as an HSA or FSA as there's no "account." Instead, it's an agreement between you and your employer that they'll reimburse you for qualified health costs up to a fixed amount each year.
Don't miss out on healthcare coverage
No one wants to think about getting sick unexpectedly, especially if it's something serious. Those medical costs can add up quickly, but with the right healthcare plan, you won't be on the hook for the majority of those bills.
Plan ahead for open enrollment by looking at your employer-sponsored options or talking to an insurance agent about ACA marketplace plans you're eligible for.
Come November 1, you'll be ready to sign up and can rest easy knowing your medical coverage is taken care of for another year.
INCOME INSURANCE
Protect your income from injury and illness.
From quote to policy in minutes!