You've done the hard work, put in the hours, and you're finally a licensed independent insurance agent. And to make your new career even sweeter, you're striking out on your own and starting a brand new insurance agency.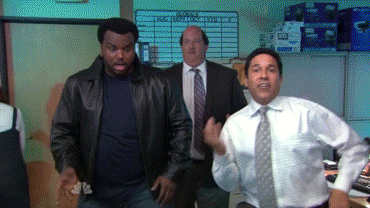 We know it's a little scary, but the good news is, you're not alone. According to the Bureau of Labor Statistics, there were over 400,000 insurance brokers working in the US in May 2021 and the industry is predicted to grow by 5.5% over the next decade.
So you've definitely picked a winner when it comes to your career path. But as with any self-employed career, you're going to start out with one big hurdle: landing clients.
How do you go about finding them? We're here to walk you through a few tried-and-tested ways to help you grow your insurance business and build a pipeline full of potential customers.
You may think that being everything to everyone is the best way to get the most business. After all, if and when they need something, you'll be their go-to person to take care of it. But in reality, that broad approach isn't always the best route.
Think about how you look for help in your own life. You're probably not going to Google "food near my house", especially if you're in the mood for a particular cuisine. Instead, you'll search for something like "Italian takeout Atlanta" or "pizza delivery in Brooklyn."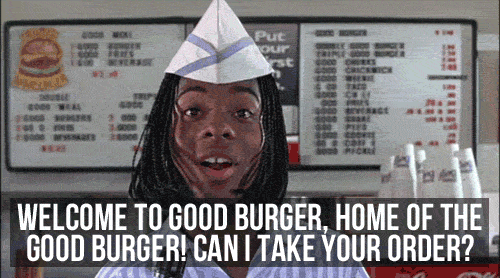 The same goes for insurance customers. They know whether they're looking for income insurance or car insurance before they approach your agency, so you want to position yourself as the best option for that service.
There are other benefits that come with choosing an insurance niche too. By focusing on one or two types of insurance, you can build knowledge and deep expertise in that area. That means you'll be familiar with all of the companies that offer that type of insurance, what their policies look like, the risks involved, and how much everything costs.
When you pass that knowledge onto your clients, you'll quickly become the go-to expert for your niche. That means more referrals from happy customers and a significant advantage over your competitors.
2. Network, network, network
No matter how many eyerolls it might inspire, that old "it's not what you know, but who you know" cliché often holds water.
There are quite literally thousands of other insurance agents out there, but they won't all know the same people that you do. That's why networking is crucial if you want to build your insurance agency.
Getting in front of the right people is crucial for business growth. How do you do it? Be where your clients are. For example, if you're a disability insurance broker, think about who might want to buy that type of policy. Self-employed people are a great potential audience, as losing their income unexpectedly can be a disaster for them and their families. Take the time to make connections with small business owners in your town or city, leave them your business card, and follow up a week or two later.
Remember that networking is all about building relationships, not swooping in for a quick sale. That's why you should also think about reaching out to other brokers. Professional events like conferences, trade shows, or even meetups at the local chamber of commerce are opportunities for you to meet others in your field and adjacent industries like accounting, law, and real estate.
While they may not have any business to refer to you straight away, building these professional connections can benefit you down the road. You never know where a new client will come from, but there's a good chance that the CPA you had a coffee with last month passed your name along when their client mentioned that they were looking for disability insurance. Plant the seeds early, water them, then watch them grow.
Outside of professional networking, it's also helpful to put time and effort into becoming a known face in your local community. This doesn't even have to have anything to do with your business either!
Spending time volunteering outside of work hours with a nearby nonprofit organization is a good way to get to know other local people and give something back. If you have skills that might be useful, be helpful where you can. You never know who you might meet or have a conversation with when you're walking dogs for the local shelter or stacking shelves at the food bank.
We all use the internet. And at some point in the day, it's very likely that we're going to search for something. In fact, in February 2022 alone, Google had 82.6 billion visits worldwide. That's nearly 3 billion every day. With that many people browsing, it's no surprise then that having an online home for your insurance agency is one of the best ways to get new clients coming in. And it all starts with your website.
There are plenty of different ways that you can market your business digitally (which we'll get to in a minute), but ultimately, you need somewhere for people to go to find out more information when they see your ad, social media post, or simply search for insurance policies. Your website needs to be the pillar of your online presence.
Start with a user-friendly structure and design. If you're not super tech-savvy, there are plenty of agencies or self-employed website designers and developers out there who can make your website for you.
From there, your content needs to be informative, well-written, and clearly demonstrate your expertise. Think of this as an opportunity to educate your audience and slowly build up trust between yourself and your potential customers.
4. Level up your marketing
Now that you've got your website launched, it's time to start working on your marketing plan. Here are some important elements to pay attention to.
Search engine optimization
The first part to work on is your search engine optimization, or SEO. Essentially, this is all about giving search engines like Google signals to tell them what your website is about and what search queries you want to appear for. The better your SEO, the greater your chances of ranking higher and being found by new customers are.
Factors like the keywords you use on different parts of your site, page load times, site structure, and mobile-friendliness are all important to get right. While you can certainly work on your SEO yourself, hiring a freelance digital marketer is often the best way to get started on the right footing. Since SEO can take longer than other digital marketing efforts to see results, you'll want to get working on this as soon as possible.
Over 72% of American adults use some form of social media, according to the Pew Research Center. That means there's a very good chance that your potential clients do too. Most people these days will expect to see your insurance agency on at least a handful of social media platforms. But which ones you choose will vary depending on who your target audience is and where they hang out online.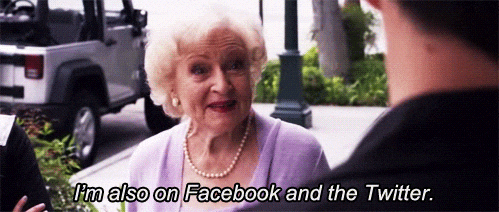 Spend some time researching the typical demographics for each social media platform. For income insurance agencies, entrepreneurs and self-employed individuals often spend the majority of their time on Instagram and Twitter. TikTok is also one to consider, particularly if your audience is under 40.
You don't have to post every day, but it's important to be consistent with your branding and messaging. Everything should neatly tie together and link back to your website wherever possible.
It's also important to remember that social media users don't want to be explicitly sold to, so tailor your content appropriately. Educational posts typically do well across most platforms – teach your audience about different aspects of the insurance that you sell, why it's valuable for them, and then give them a way to contact you if they're interested in learning more.
While digital channels are certainly the most popular when it comes to marketing in the modern world, it's important not to ignore the proven techniques that have worked for the last century or longer.
Whether you want to go for a television commercial, a newspaper ad, or even flyers in mailboxes, there are plenty of traditional marketing methods for you to choose from. It might seem hard to believe, but even radio has seen a resurgence in recent times. Industry predictions put US radio spending around $27.9 billion per year, with expected growth to nearly $30 billion by 2024.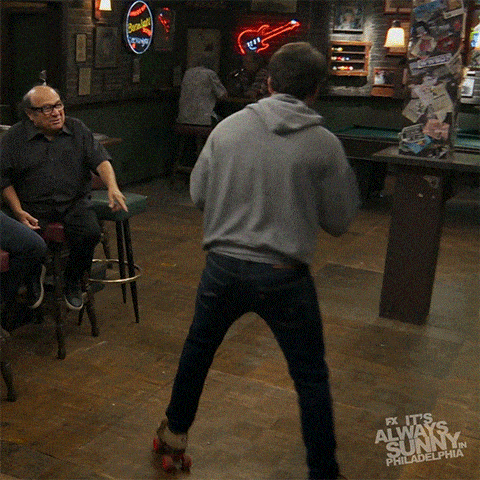 You may not have the budget to out-perform the big guns in the insurance industry, but don't let that put you off. Local TV and radio stations frequently work with small businesses on promotion, while you might even be able to make use of a billboard in your town that's currently sitting vacant. Companies want their advertising slots filled and are often willing to discount their prices if you're the only interested party.
Thinking outside the box to get your business in front of more eyeballs is another excellent approach. Got a little league team in your town? See if they're open to sponsorships for their uniforms or a sign on their fence. Contact the principal or guidance counselor at the local high school to ask if they'd be open to you giving a careers talk to their students. Get creative with your marketing and watch the leads roll in.
Take steps to build your insurance business today
Being the CEO of your own insurance agency is an exciting and challenging career choice.
Yes, there will be days when you wonder what you've gotten yourself into and if a traditional corporate role would be a better, safer option. Every entrepreneur has had that same conversation with themselves.
But, there's nothing quite like the thrill of landing your first client (and every client after that)—and the above tips will help you get there.
INCOME INSURANCE
Protect your income from injury and illness.
From quote to policy in minutes!