Even if you can't get directly into your customers' brains, you know this much: What they want and need is constantly changing.
Normally, those evolving demands are the result of advancing technology or bigger changes in the industry. But, throw a global pandemic into the mix and it's safe to say that customer expectations are never going to be what they once were.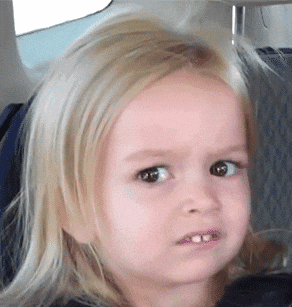 So what's an insurance agency meant to do? If you've been running your business for some time, you already know that shifting and growing are all part of the entrepreneurial experience. In the last few years, what customers expect from their insurance providers has drastically changed—and, if you want to remain competitive, you need to keep up.
Not sure where to start? We'll walk through some of the biggest changes to customer expectations over the last year or so, along with some actionable steps you can take to keep your insurance agency at the top of the game.
1. Expectation: Customers want a connected and personalized journey
If you're not familiar with the idea of a customer journey, here's a quick rundown. In most industries, customers won't immediately jump from learning about a brand or business to buying a product or service (although, that'd be nice, wouldn't it?). There are a number of steps that the customer usually takes from one to the other, with varying amounts of time between. You might hear this referred to as a "sales funnel."
The funnel typically starts off pretty broad—it's where you'll have the largest group of potential customers. They're the furthest away from actually working with you and buying an insurance policy. For example, maybe they see an advertisement for your insurance agency on Facebook.
From there, they might click through and learn a bit about your agency. Maybe they'll read a blog post or two. Or chat with an agent. Or submit an email inquiry. You get the idea.
As you work with them to provide information about their options, the funnel becomes narrower until you reach the point of sale, where you may only be left with a handful of the original group.
See? It's just like a funnel. But, while you might think of it that way, the customer sees things very differently. Instead, they collectively group every experience they have with you and your agency until they come to a decision on whether to move forward or not. They expect every point on that journey to be connected to the last contact they had with you.
Here's a simple example: Imagine that they already provided some basic information about themselves and the kind of policy they're looking for via an online form or a chat with one of your agents. The next time they connect with your agency, they shouldn't have to repeat that all over again. That's frustrating for customers (not to mention, time-consuming for your agency).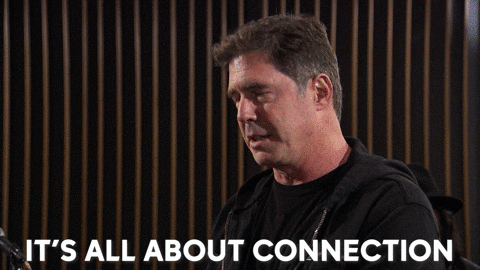 In many cases, simply connecting the different points of the customer journey isn't enough—they also want a completely personalized experience, even if it means offering some information about themselves.
A recent survey by Capco found that nearly three-quarters of people would be happy to share some of their personal data as a way to get a cheaper insurance premium. In the 18-24 year old group, this increased to nearly 90% of respondents. If they're going to invest their money in something you're selling, customers want to know that you understand them.
Your insurance agency's next steps
Getting new leads is hard. Converting them into paying customers is even harder. That's why you need to do everything you can to make sure that every step of each individual customer's journey is accurately recorded so that you can use that knowledge again in future communications.
Research by IBM shows that insurance brokers still rely heavily on phone and mail communication, which are notoriously difficult to track and are somewhat unreliable. Customers, on the other hand, much prefer direct personal contact or websites to communicate. Not only do these channels offer a more seamless integration with other communication methods, they're what your customers want you to use.
With these newer tools in place, you should be able to track your prospective customers across any touchpoint, whether that's signing up for a webinar about income insurance on your website or a phone conversation with a broker at your agency.
Setting up a customer relationship manager, or CRM, is one of the best ways to track this information and repurpose it as you help people move down the sales funnel. Some popular ones in the insurance industry include:
Regardless of which one you go with, share access across the team so that, when a potential customer calls, they can reference their profile, notes, and data to tailor the conversation and market the right insurance services.
From there, you can personalize emails, put certain customers into specific targeting buckets for social media ads, or simply have a better meeting when you sit down face-to-face. Making those connections and building trusted relationships will put your agency ahead of the competition.
2. Expectation: Customers want user-friendly digital systems
In a digital-focused world, your customers want to be able to gather information and take action themselves—all through their own devices.
This includes your existing customers just as much as your prospects. According to PWC, 41% of consumers said that they were likely or more likely to switch insurance providers due to their lack of digital capabilities, an increase of 80% compared to 2018 surveys. It's proof that, if your digital systems aren't up-to-date, you're facing a big problem.
It's not only desktops that you need to think about too. We all spend a good chunk of our time with our phones in our hands, communicating and searching for information.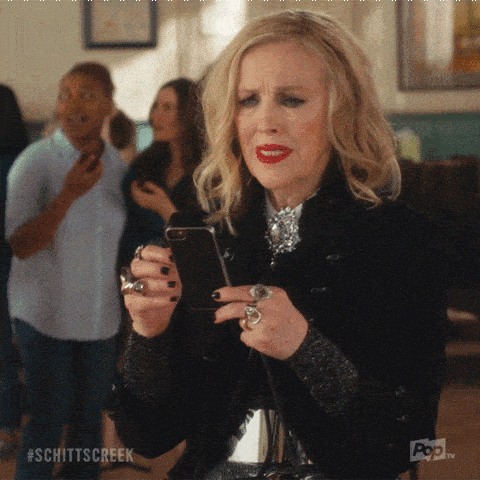 From researching quotes and finding new products, to submitting their claims, insurance customers have increasingly relied on a combination of both people and technology since the start of the pandemic. That continues to grow.
Being able to access important policy documents or find a new insurance plan that works for them, at any time of the day or night, is no longer a luxury—it's an expectation.
Your insurance agency's next steps
As the industry as a whole looks to attract younger customers to take out life or income insurance policies, your marketing and communications approach must shift toward the channels that this audience naturally turns to.
Setting up an app is one way to meet this new demand of your tech-savvy customers. In fact, 77% of people aged between 25 and 45, and even nearly 50% of 66+ customers, have said that they'd use an app to manage their financial and insurance services.
This ties back into customer expectations around personalized communication. Everything your customers do with your insurance agency should be specific to them and their situation. With an app, you can customize what they see, the actions that they can take, and how they can contact you.
If you don't have the budget to roll out an app, simply focusing your attention on your website can really help. Make all of the important information as easy to find as possible, including your contact information and details of the insurance products that you offer.
If possible, set up a free quote contact form that gives your prospective customers instant feedback with the details that they're looking for. You can even use these forms to gather lead information to follow up with the customer later on.
3. Expectation: Customers want solid security practices
As the use of digital systems boomed thanks to global shutdowns, so too did the threat of online scammers and cybercriminals. Accenture's 2021 report found that cyber attacks increased by 31% from 2020 to 2021, while 82% of companies increased their cybersecurity spending last year.
The financial services industry is one of the most common targets for phishing scams, fraudulent communications, and hacking. It's hardly a surprise when insurance companies and banks hold so much cash and sensitive information about their customers.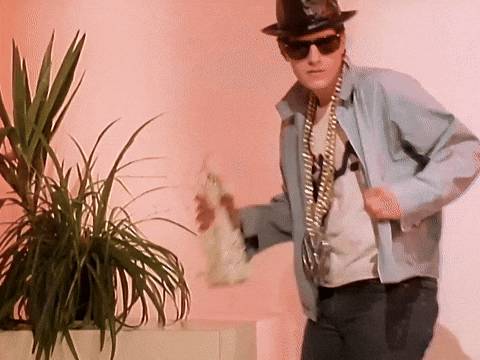 But as a result, customers have become cautious. There's plenty at risk when they sign up for a new insurance policy and hand over details about their income, finances, and personally identifiable information (PII) like Social Security Numbers.
The opportunities for criminals to steal this data and use it for cyber fraud or identity theft are huge. Which is why your customers need to be reassured that their information is safe in your hands.
Your insurance agency's next steps
Your first step in addressing cybersecurity concerns is to ensure that you have a good defense. Like guarding your fort against an invading army, your insurance agency needs to know that your digital systems can withstand a cyber attack.
Working with a dedicated cybersecurity specialist to assess your vulnerability and run penetration and scenario testing on at least a quarterly basis is certainly worth investing in.
From there, you'll be able to see what needs improvement and how you can neutralize any potential threats with an early detection system. Upgrading your systems may be a necessary cost, but think about it this way: It's far cheaper than the consequences of a major data breach.
But one of the most overlooked efforts in combating cybersecurity is education. Be sure that every employee at your insurance agency has been through basic cybersecurity training and understands how to identify a potential phishing email and what they need to do to report it.
A study by Cofense found that 82% of trained employees managed to correctly report a phishing email within an hour. That's a level of defense that's worth every penny if it means keeping your insurance agency protected from a cyber attack—and your customers' data safe.
Don't let your insurance agency get left behind
You might think that your insurance agency's customers only need one thing from you: an insurance policy. But, there's way more involved in their experience and satisfaction.
Not sure how to keep your customers happy? Here's the easiest tip of all: Ask them. Taking the time to talk to them and discover exactly what they expect from you is the best way to grow your business and keep existing customers satisfied—and draw some new ones to your agency too.
INCOME INSURANCE
Protect your income from injury and illness.
From quote to policy in minutes!